All asphalt shingle roofs have a lifespan. According to the local roofing and solar company, Royal Contracting Solutions, when a roof reaches approximately fifteen years old, it's time to start thinking about replacing it. Neglecting the roof can lead to serious damage, especially in severe or winter weather.
Landlords should have a roofing inspector check out the roof regularly and make arrangements to replace it on their recommendation. Not only does a quality roof look good, but it also protects the investment beneath it.
Landlords inspect rental properties pretty regularly, particularly after a tenant has moved out, but there are dozens of minor issues that can easily be overlooked and quickly become major issues. Property managers often neglect the roof's condition, as they tend to pay most attention to the interior rather than the exterior.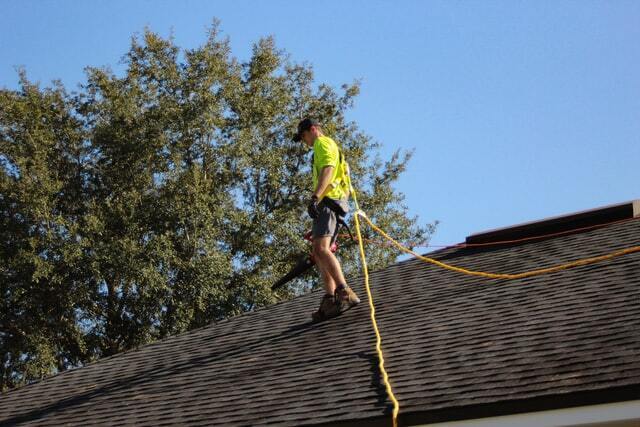 One way to increase property value is by fixing or replacing your roof, and maximized property value for a landlord means increased rent rates. Making such an improvement is called a capital improvement. A capital improvement does all of the following:
Materially adds to the value of the property.
Appreciably prolongs the useful life or adapts the property to new use.
Possess a valuable life of more than one year and needs to be amortized over that period.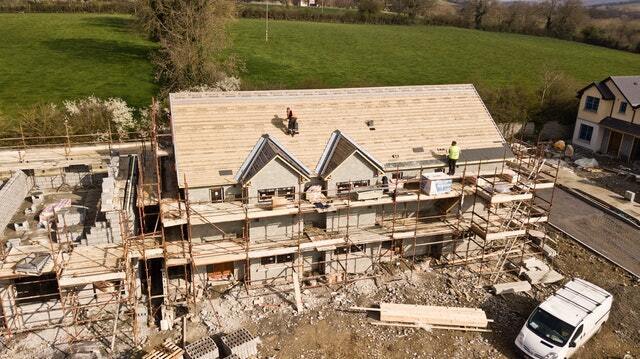 So what exactly does that mean? In layman's terms – it is a permanent structural alteration or repair to a property that improves it substantially and increases its overall value. Such as a roof replacement!
A new roof will give you a big property value boost, and also improve the structure's curb appeal. After all, the outside is the very first impression for a potential renter. New paint or something more substantial like window replacement or new siding won't help the structure's appeal if there's water damage from a roof leak.
Keeping the structure sound and in good shape for habitation is not only the property manager's responsibility. It can impact whether or not the structure is considered habitable.
The good news is, most insurance policies cover complete roof replacement if they find enough damage. That is why it is significant to do your due diligence when selecting a roofing company. You want to ensure that the roofing company knows what to look for regarding any hidden damage and is familiar with working with insurance to cover replacement claims.
While most people think of roof replacement when it reaches buying or selling a property, it isn't just for these purposes that curb appeal is essential. When it comes to commercial properties, curb appeal will be high on the list of must-haves when looking for new offices, particularly for organizations that have client visits or want to project a distinct image.
Future renters may be enticed by the renovated structure and be willing to pay a higher leasing fee for residential properties. However, if you want what could be a payout in the future, a new roof or a roof in excellent shape can add 5-8% to the value of a home when you put it on the market. So not only may you raise the rent in the coming years, but you'll also get a better return if and when you cash out.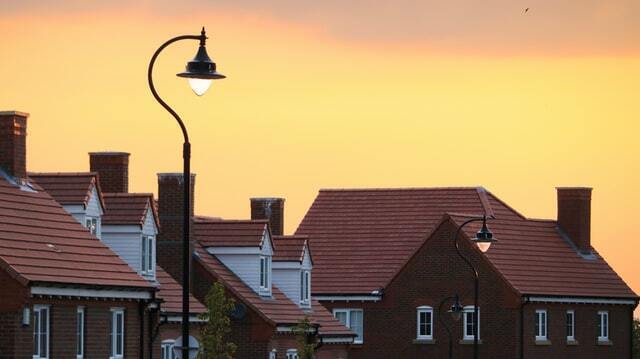 How do you know it's time to replace the roof on your rental property? Well, there are a few things to be on the lookout for:
Interior stains. Believe it or not, the first thing you need to look to see if the roofing system is failing is the INSIDE of the home. Grab a flashlight and take a peek in the attic.
Shingle damage or granules in the gutters. That indicates the roofing system may be near the end of its life.
Cracked or broken flashing. The flashing is what seals the roof's seams from rain and other types of weather. If these seals break, your roof is vulnerable to moisture/leaking.
Wood rot. A roof that is drooping or sagging needs replacing ASAP!
Moss growth. Moss on the roof indicates there may be trapped moisture, which can or will ruin a roof.
A new roof can increase profits in the long run for property management companies. Landlords are also responsible for ensuring that their rental property's roof is in good working order. So, if you see any indications that the roof needs repair or replacement, you should get professional roofing services out to inspect it right away.