About SCUDO
SCUDO: Your Trusted Partner in Maximizing Property Investments!
SCUDO is the Italian word for "shield."
We are a Real Estate Brokerage and Property Management Company locally owned & run in the heart of Johnson County. At SCUDO, we not only want to help guide you through your Real Estate experiences, we want to shield, or "protect," your best interests and investments. We offer a wide array of services to home Buyers, Sellers, Renters, & Investors and have a vested interest in your satisfaction.
Whether you're purchasing a family home to grow in, or a home to "flip" or rent, that home is an investment. Most Investors optimize SCUDO's value by partnering together from the consulting stage of finding and analyzing deals, to purchasing investments, and finally managing those investments. In any scenario, we are there for more than just the transaction, we form long-term relationships.
At SCUDO, the bottom line is, WE LOVE REAL ESTATE. We want to be there with you when you're purchasing your dream home, diversifying your portfolio, downsizing, or relocating- we're in this thing together! With us, you can always rely on the SCUDO "Shield." If it's Real Estate, we've got you covered!"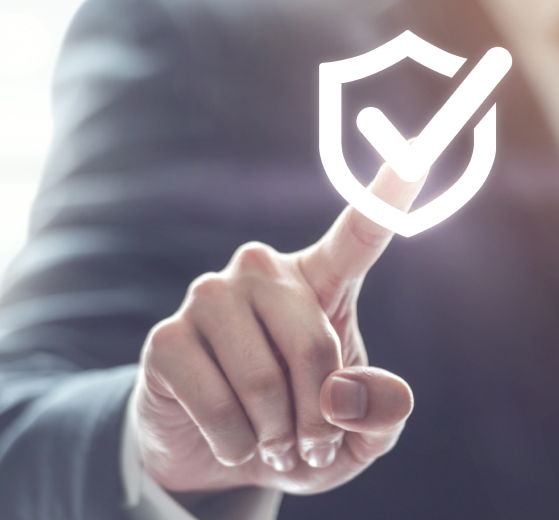 If it's real estate, we've got you covered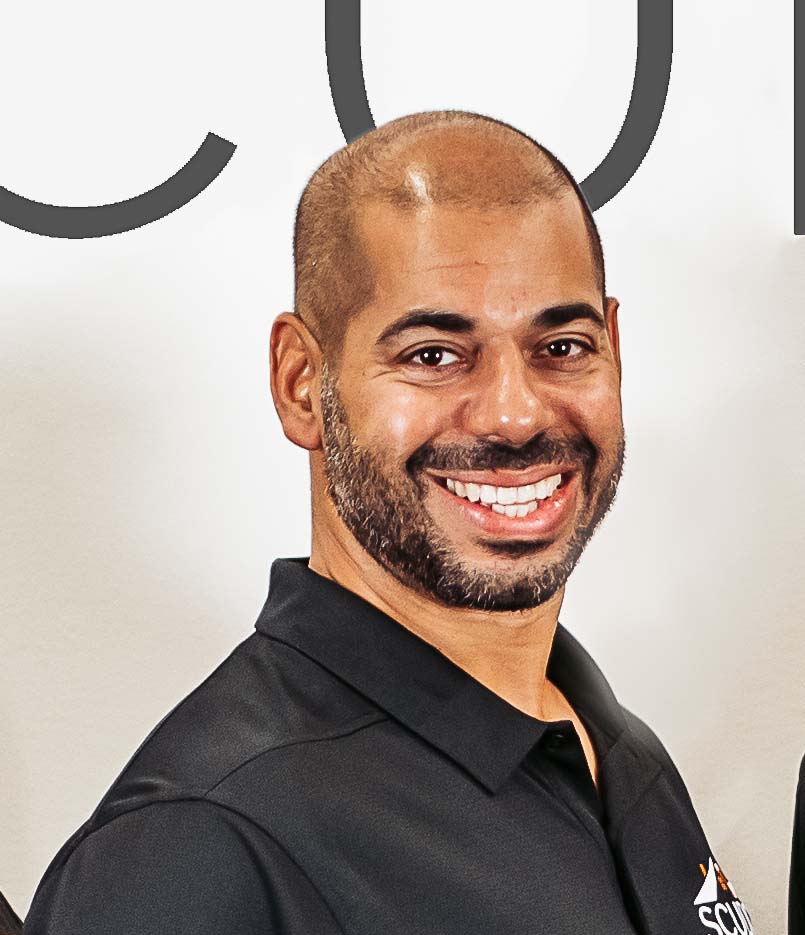 Raymond Orellano
Principal Broker/Co-Founder
Born and raised in Queens, NY, and after excelling in the competitive Manhattan Real Estate market, Ray brings a wide range of cumulative knowledge to every transaction. His excitement regarding the Kansas City market , and the Industry itself, is matched by his dedication to keeping his Client's interests at the center of his focus. His passion for people and properties is palpable!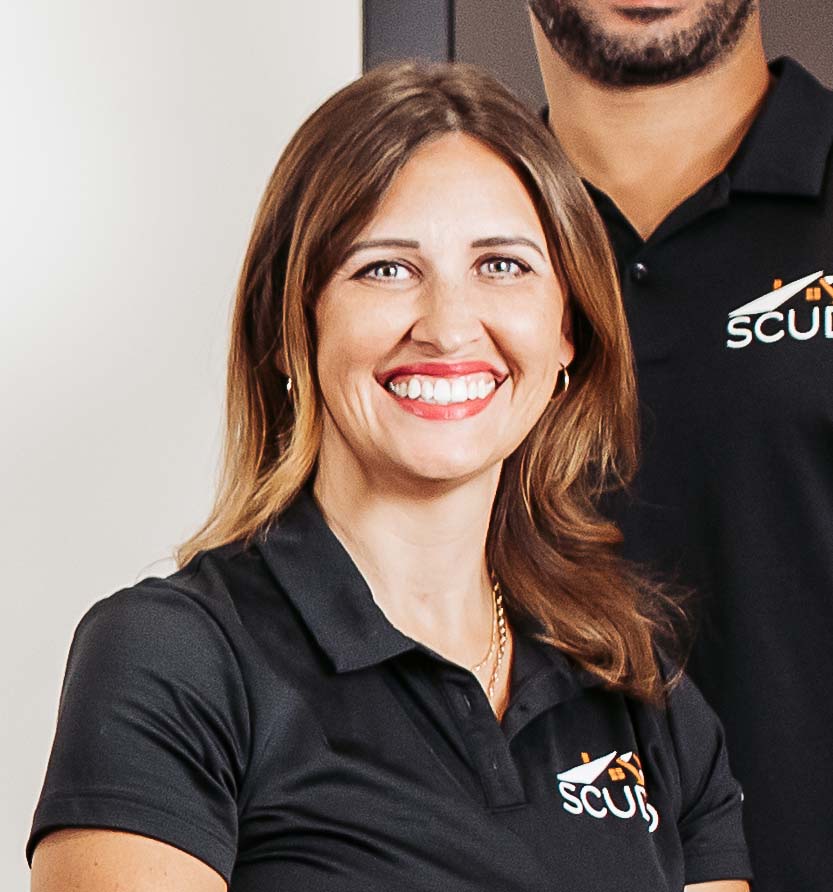 Brittney Orellano
Co-Founder + COO
Brittney specializes in conceptualizing creative business tactics and solutions to surmount industry expectations. Her dedication is to creating wonderful experiences for the community within SCUDO's reach- including, but not limited to; our team, our Clients, and those we interact with professionally and personally.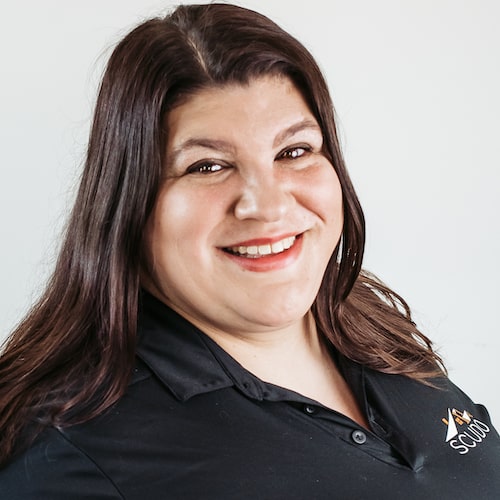 Angel Getzinger
Lead Property Manager
Angel oversees all aspects of the day to day management for SCUDO's portfolio of properties. Angel is driven, detail oriented and a productivity machine! She is not only highly efficient and organized, she's also a joy to work with. Angel is driven to provide each client the best possible experience in a prompt and courteous manner. In her free time she enjoys baking and spending time with her growing family.
Maria Jose
Assistant Property Manager
Maria has a strong customer service background and serves as SCUDO's Assistant Property Manager. She provides support to our Lead Property Manager and Project Manager, assisting with Resident move-ins, enrollment in Client services, and oversight of daily work orders. Maria's empathy and friendly demeanor provide elevated Client experiences. Maria is an animal lover, avid reader, and lover of theater!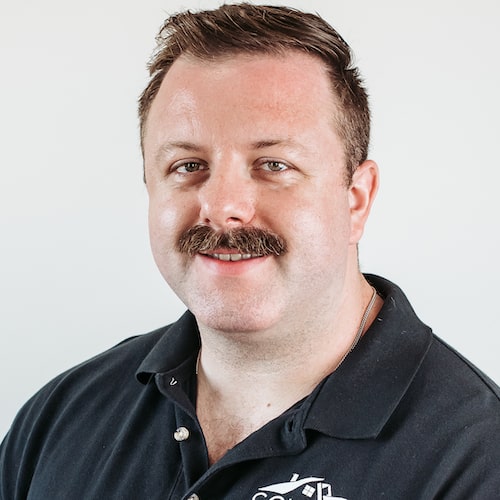 Jordan Myer
Business Development Manager
Jordan serves as SCUDO's Business Development Manager. In addition to Jordan's strong interpersonal skills, he brings a significant background in real estate and sales. If you are kicking around the idea of employing a professional property manager, self-management, or just want to learn more about SCUDO – Jordan is the man you want to speak to! Jordan enjoys powerlifting, playing with his dog Luna, and loves all things KC!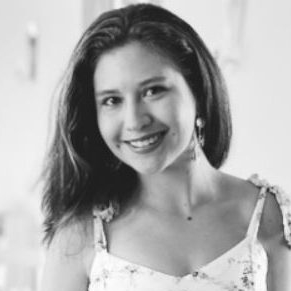 Natalia Ortega
Maintenance Manager
Natalia is highly driven and loves organization, always motivated to check all her to-do lists. Natalie assists with SCUDO's "make ready" and "turnover" coordinations as well as overseeing all aspects of our internal maintenance division. Natalia also provides support in new property onboarding. In her free time, Natalia is an avid traveler and foodie. She enjoys trying new things and learning new words and languages as well as spending time with her family.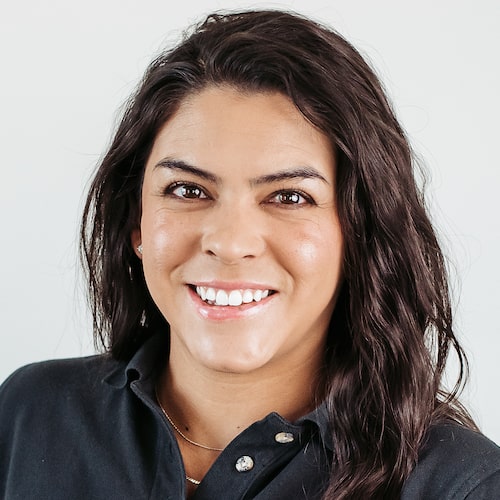 Staci Totta
Leasing Coordinator
Staci assists SCUDO with move-in/move-out inspections, periodic inspections, lockbox placement and retrieval as well as tasks needed to get a property listed. Staci has a background in customer service and brings a laid back and friendly approach to her tasks at hand. In her free time, you can find Staci enjoying time with her family, or watching a game- she's an avid sports enthusiast!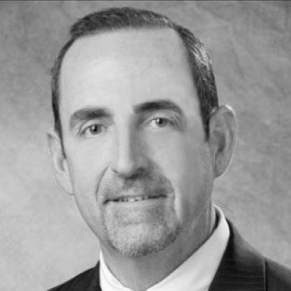 Jim Dobbie
Commercial Real Estate
A native of Kansas City and graduate of Rockhurst University's Masters of Business Administration program, Jim launched his real estate career after a successful career in the financial services industry working as a Vice President for State Street and most recently DST Systems. Born and raised in Kansas City, it takes a true native to know the ins and outs of the city. Specializing in commercial real estate and business brokerage, Jim will listen and find a solution for your business needs. Jim's community involvement includes:
Save Inc. Board member since 2006
AIDS Service Foundation, Board member since 2010
In his spare time Jim enjoys traveling, cooking, exercising and spending time with his 5 kids and seven grandkids.