Ingredients
2 Quarts Cranberry Juice
2 Quarts Water
1 Large Can Pineapple Juice
½ Cup Sugar
¾ Cup Red Hots Candy
1 Small Can Frozen Orange Juice
1 Squirt Lemon Juice
1 Cinnamon Stick
Instructions
Melt Red Hots and sugar in 2 quarts water. When melted, add other ingredients & let simmer on low until cider is at desired temp.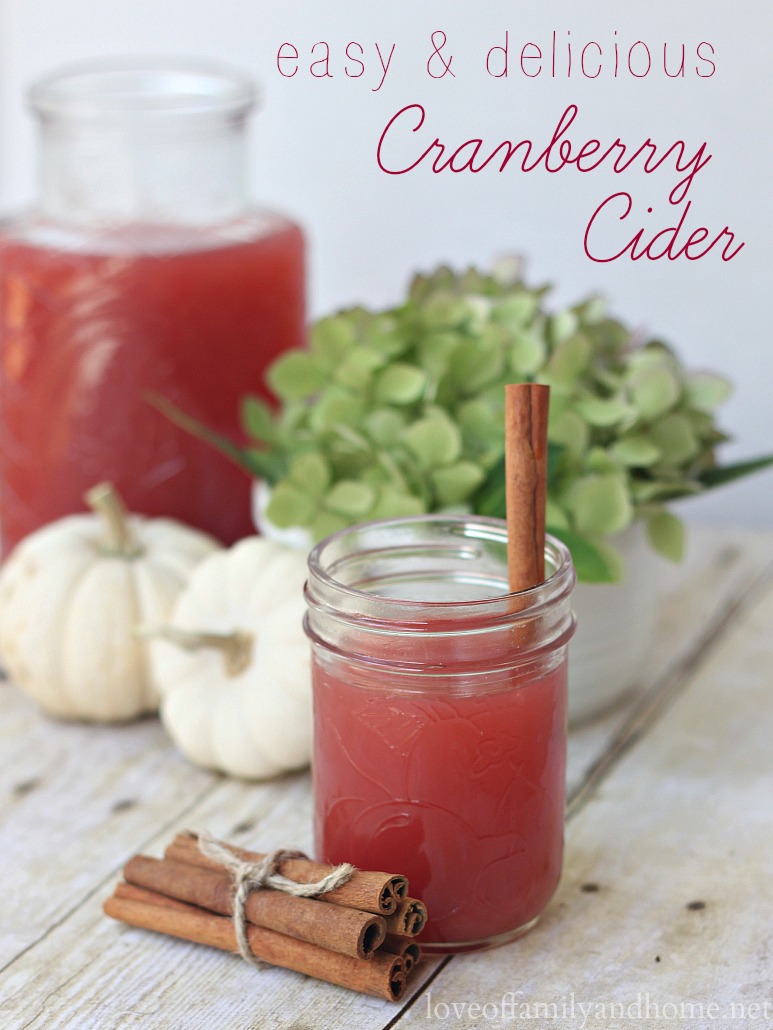 From: https://loveoffamilyandhome.net/2013/09/easy-delicious-cranberry-cider.html
Adding a rim to your beverages is simple and turns a regular cup of cocoa into a fancy delight! These cups have graham cracker crumbs, but just about anything (edible) works!