One of the most important parts of becoming a successful landlord is minimizing your vacancies and tenant turnover rates. As a rental property owner, there are several things you can do before advertising your vacant rental that will help attract prospective tenants and maximize your ROI!
To achieve this, we recommend taking the time to renovate and upgrade your property. While renovations do cost money, these upgrades will increase your rental property's value and attract a wider pool of prospective tenants.
Keep in mind, however, that renovating a rental property is different from renovating your home. When you renovate a rental property, it's important to remember that renters look for specific amenities when searching for a new place to call home!
The expert team at SCUDO Real Estate & Property Management has put together five tips to help you upgrade your rental and maximize your ROI!
1. Remodel Your Kitchen
The kitchen is one of the most important rooms in a home, which means upgrades in this area will have a huge impact on attracting new renters or keeping existing renters happy. To add value to their property and attract high-quality tenants, most experienced property investors prioritize renovating kitchens and updating major appliances.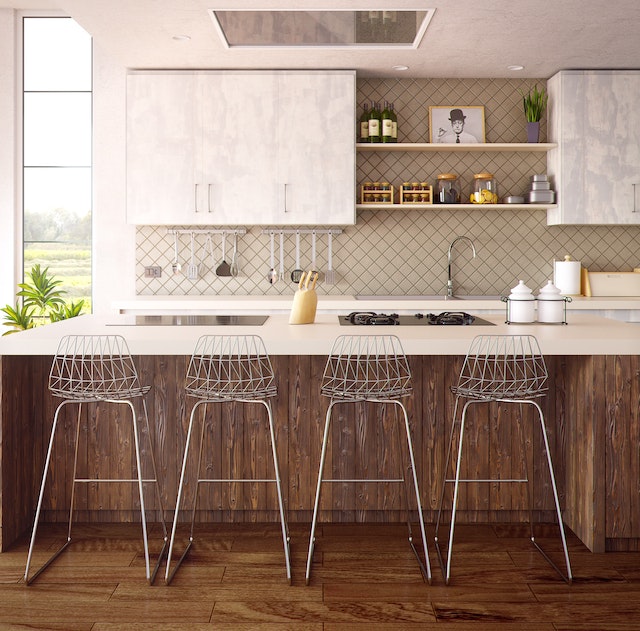 Below are a few things you can upgrade that will inspire tenants to live in your rental:
Countertops
Investing in new countertops is an easy way to give your kitchen a total makeover. Make sure to buy a countertop for your rental property that's made of durable material, like granite or quartz, that can withstand wear and tear.
Cabinets
When you're upgrading your rental, you don't need to tear down your existing cabinets and replace them, especially if they're still in good condition! Instead, you can give them a makeover by restaining them, adding a fresh coat of paint or installing under cabinet lighting.
Appliances
Sometimes, rental properties have older mismatched appliances. If your tenants have had problems with the appliances in your rental, consider replacing them with energy-efficient models.
Backsplash
Adding a glass-tile backsplash will give your rental a more modern feel and ceramic tile backsplashes can make a kitchen feel more exciting and unique. These types of backsplashes are also relatively low-maintenance and easy to clean.
2. Update Your Flooring
When choosing a flooring material for your rental property, you should take into account its cost, appearance, maintenance requirements and longevity. Make sure that the floor you choose is visually appealing to tenants, easy to maintain, and durable so you can add long-term value to your investment.
While carpets are great at dampening sound, most tenants dislike wall-to-wall carpeting because they stain easily, are difficult to clean and trap undesirable odors and dust.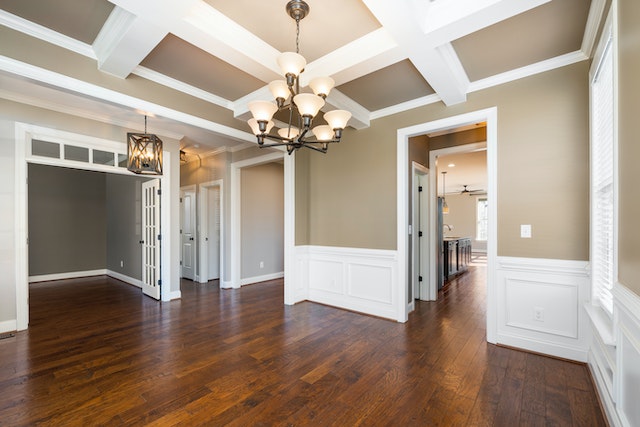 When you redo your floors, we suggest updating them with an easy-to-clean and durable material, such as hardwood. While hardwood can be expensive, many cities have architectural salvage stores where you can find things like high-quality reclaimed hardwood and baseboards for a low price.
However, if hardwood is expensive for your budget, you can opt for something that is more affordable but equally good-looking. Consider luxury vinyl flooring, which is perfect for rental properties because it's are waterproof, economical, and relatively long-lasting.
3. Renovate Your Bathroom
A beautiful bathroom is essential if you want to draw tenants to your rental. While people may not spend a lot of time in this room, cultivating a relaxing atmosphere in this area will make tenants more likely to rent your property.
Before making any aesthetic updates to your rental property's bathroom, be sure to check the plumbing and electric to ensure everything is in working order.
A few inexpensive updates that you can make to improve your property's bathroom include:
New Vanity
Installing a new vanity can improve the general atmosphere of your bathroom. However, if the old vanity still looks good and is working well, you can enhance its appearance by painting or restaining it and replacing the hardware.
Toilet
Making sure a bathroom looks and feels clean is critical to finding high-quality tenants. If your toilet looks dated, consider replacing the toilet seat. Additionally, you can replace the entire toilet with a more efficient model that will save water and protect the environment.
Shower Head
If the shower heads on your property are older, we recommend replacing them with something more contemporary.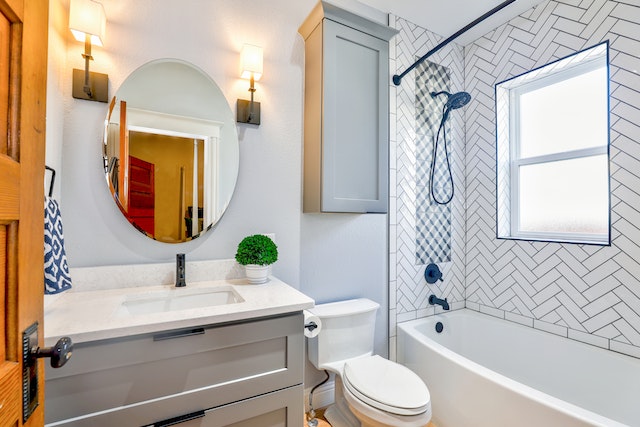 Many tenants look for homes that have shower heads with multiple settings and removable heads.
Shelves
Installing shelves will make your bathroom more beautiful and functional. Providing storage space for your tenants is a great way to reduce tenant turnover.
4. Interior Walls and Lighting
A cheap and easy way to upgrade your property is by painting the interior walls. You can even include terms when writing a lease agreement that let prospective tenants choose the paint colors as an incentive to sign a longer lease.
Additionally, replacing light fixtures is a great way to make your rental stand out from others on the market. Whether you choose modern or retro light fixtures to enhance your property, remember that ambiance is everything.
Picking a style of lighting for each room can be challenging. Task lighting is great for kitchens, bathrooms, and offices but softer lighting will making living rooms, dens, and bedrooms far more inviting.
5. Curb Appeal
While the interior of your property is very important, you should also pay attention to your rental's exterior appearance. After all, this is what potential tenants will see first when they visit the property for a viewing.
You can improve the landscaping on your front lawn, but make sure it's easy for tenants to maintain. You can also repaint the exterior walls if necessary, replace the front door, and add outdoor lighting fixtures.
Why Renovations are Important for Rental Properties
A rental property is a great investment that can help you generate passive income and grow your wealth. As a landlord, it's crucial to maintain and update your property if you want to stay competitive in the rental market.
If you make your property appealing to renters, you can get it leased out to high-quality tenants quickly and avoid high vacancy rates. Moreover, if you set aside a budget to upgrade and modernize your rental property, you can improve its value and increase the monthly rent price.
Another advantage of performing necessary repairs on your rental property is that you can often access tax deductions that will cover the costs of the upgrades. It's worth noting, however, that any improvements that are purely aesthetic may not be considered a deductible expense.
SCUDO Real Estate & Property Management is an industry-leading property management company. If you need help choosing which renovations and upgrades to make to your rental property, reach out to us today!
We're ready to help you achieve your investment goals and maximize your ROI!